When you open a report, you will be able to access a variety tools, including:
Emailing the report to yourself or someone else.
Printing the report in full- or one-page format.
Running comparable sales for that particular address.

1. Not the property you were looking for? Perform a new Property Search.
Use the "Property Search" in the upper-left corner of the report you just opened. Type in the address to access the report you were trying to reach.

2. Interested in similar sales in the area? Find Comparables.
Use the "Find Comparables" button, also in the upper-left corner of the report.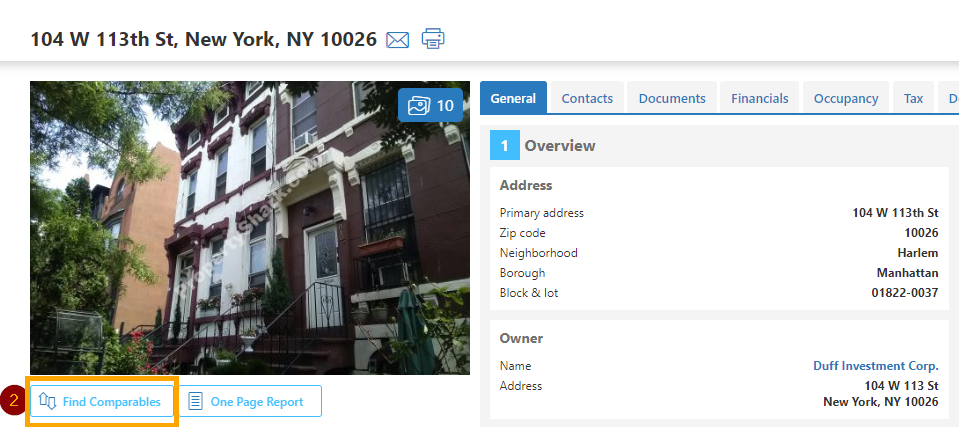 Use the "Find Comparables" button, also in the upper-left corner of the report. A new page will open, allowing you to refine your search by selecting the area, building class, sale date and square footage, as well as a variety of additional criteria. The end result will be a list that you can export in various formats. Learn more about exporting comparables results.
3. Want to view, email or print a one-page report?
Use the "One-Page Report" option to get all of the essential information on one page. Clicking the button will allow you to either print or email the report.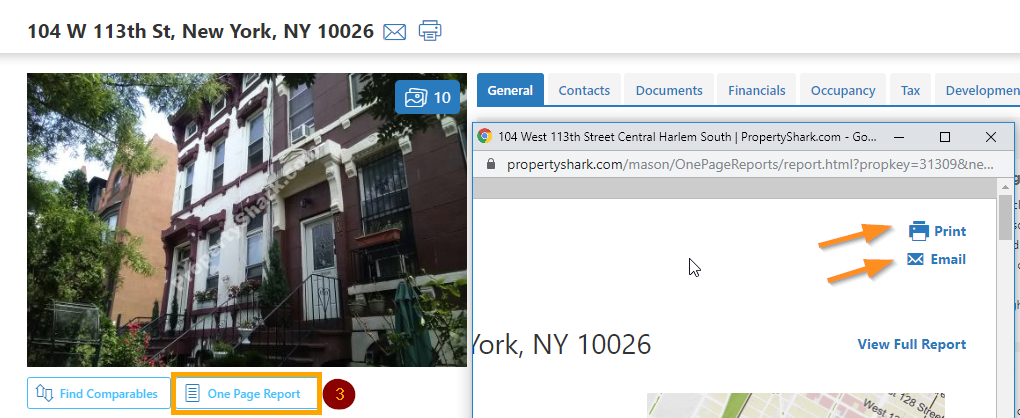 4. Want to email the report to someone else or create a PDF version for yourself? Click "Email".
To email the full report or certain some sections of it, or to store the report on your computer as a PDF, use the "Email" button. This will allow you to select all sections or only some of them, according to your needs.
5. Want to print out the full report? Use the "Print" button.
Simply click the "Print" button, press "Continue" and then choose "Print page".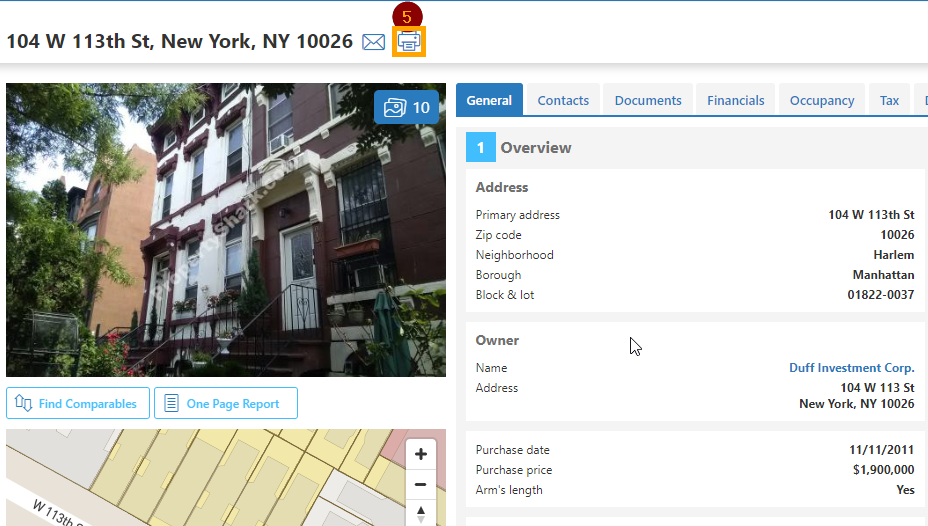 To personalize your report by including your logo and company name, customize your "Report Print Header." To learn more how to do this, view this article.
6. Want to make notes on the properties you found interesting?
Enter your thoughts in the "My Notes" section. Then, you can edit, delete or review all notes – on the report itself or by visiting the "Notes" section – within your account by clicking here.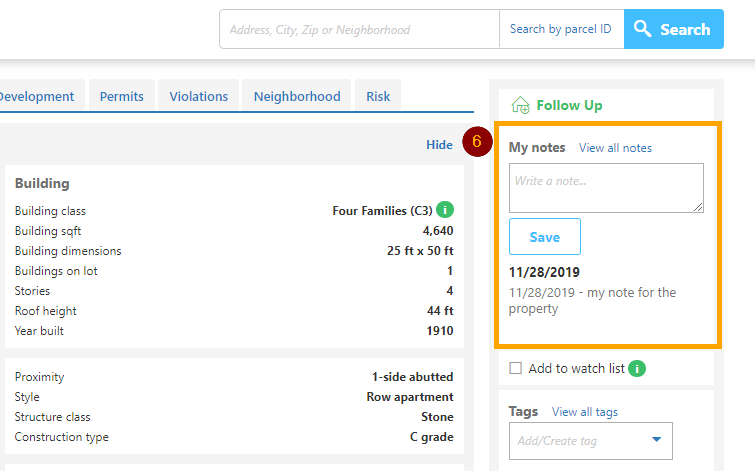 7. Want to be notified when new information is added on a property? Add it to your "Watch List".
Select the "Add to watch List" option to receive an email whenever new information is added on the property report – such as a new deed, change of ownership, change of status (foreclosure, active listing, etc.). Manage your "Watch List" by clicking here.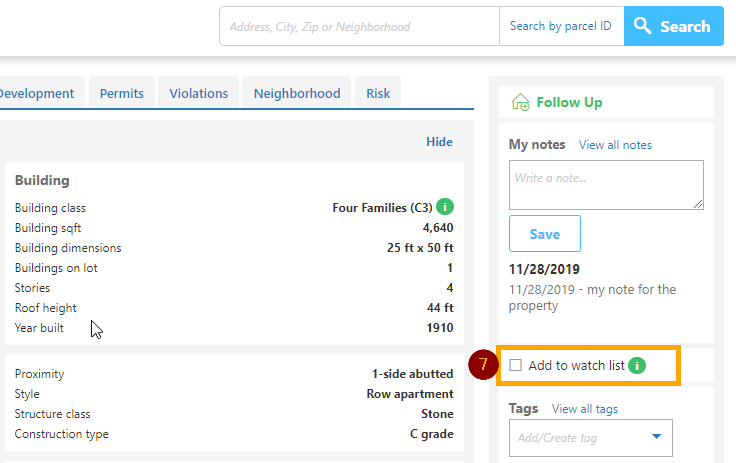 8. Want to add this property to a folder? Add/create a tag.
Select this option to add the property to a collection of similar properties by assigning it an existing or new tag. Once assigned a tag, you can revisit properties and even edit, delete or view them on a map by clicking your name and selecting "Tags."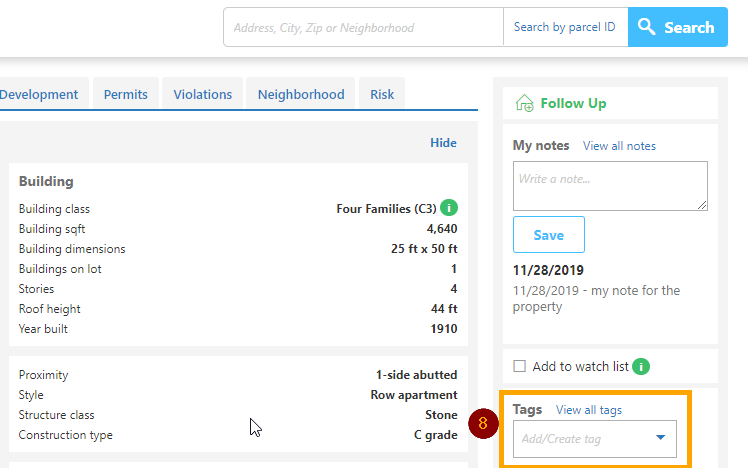 To find out how to make best use of Tags, click here.