A Property Report opens when you look up an address on our website. It's usually divided into a number of sections, which may appear as tabs or on a single page.
Property Report Tabs

Tabbed reports make it quicker and easier to access the specific data you're looking for. Simply click on the tabs to view the information contained in that section.
Single Page (Legacy)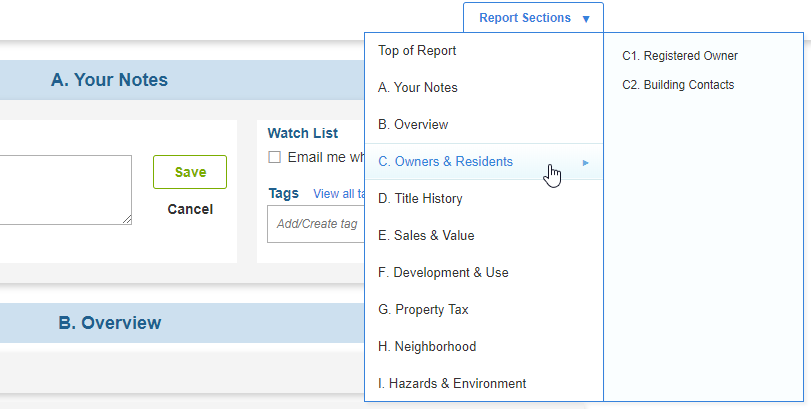 As PropertyShark continues to convert all of the areas on our website to tabbed views, some areas still display the single-page view. In these instances, navigate to different sections of the report by using the "Report Sections" button in the upper-right corner of the report page.