After you build your list of properties, view ownership information by clicking the "See Ownership" button in the lower-right corner of the results.
The page that appears on the right-hand side is a "Compact Report." This will provide you with insights into the property ownership. Additionally, depending on your level of access, you may also be able to view the owner's contact information, mortgage summary (if applicable), the registered owner and the title documents, as well.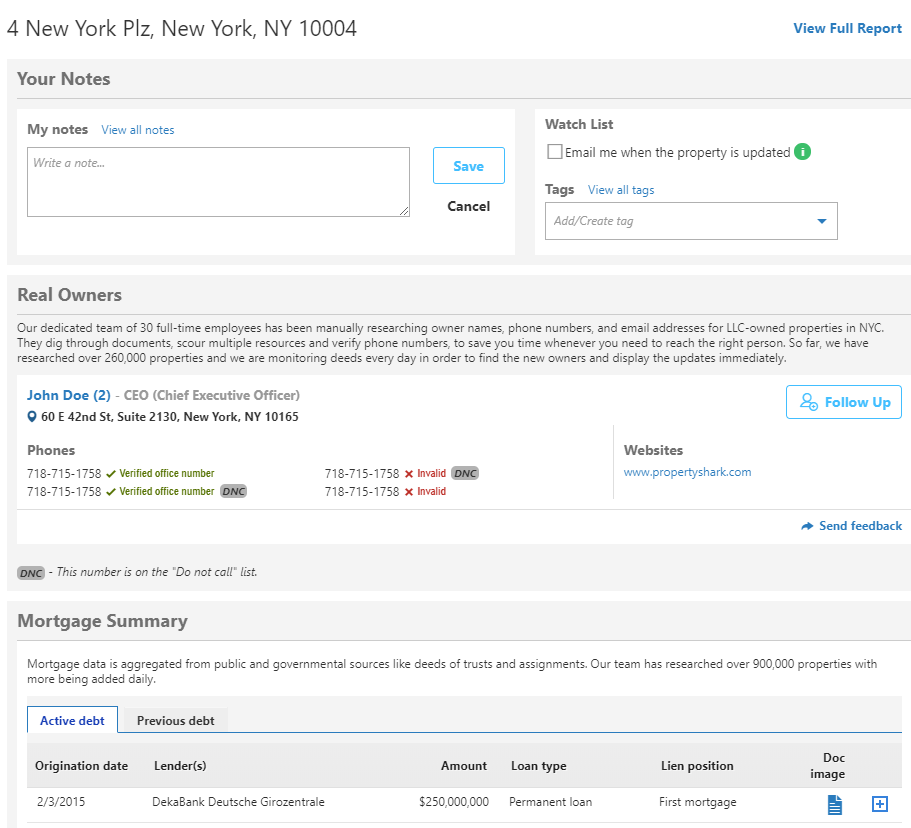 As you can see on the screenshot above, you may leave notes, add properties to your watch list or even tag them.