PropertyShark members have specific quotas on the number of property reports they can export. This information can be saved to your device to be viewed when you're not connected to the internet or used in conjunction with other software or services. To view your monthly quota and the refresh date:
Log in to your PropertyShark account.
Click your name or the silhouette in the upper-right corner and choose "Account" from the menu.




Scroll down until the "Subscriptions" section.
Here, you can view the remainder of your quota and their refresh date.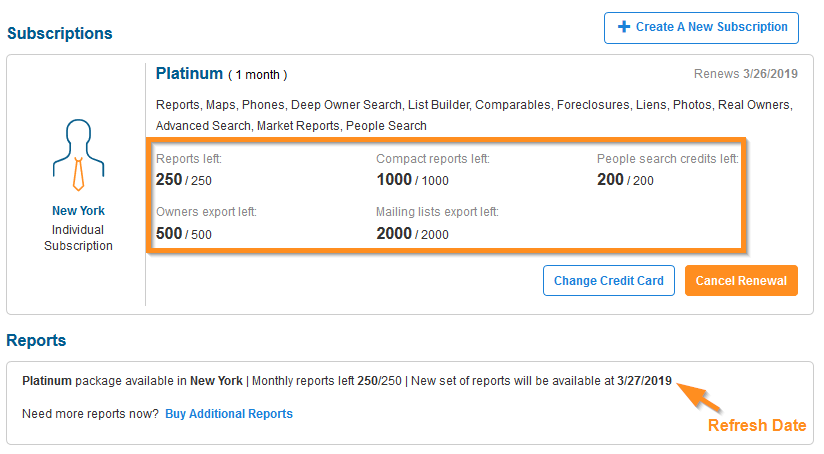 Note: Unlimited access it not available.