Use "Maps" to browse different regions and layers, go to property reports or open the Street Index.
PropertyShark maps cannot be exported in their entirety. However, if there's an area you'd like to include in your report, you can export or print a piece of the map. To get this document:
Click on "Print/Export PDF"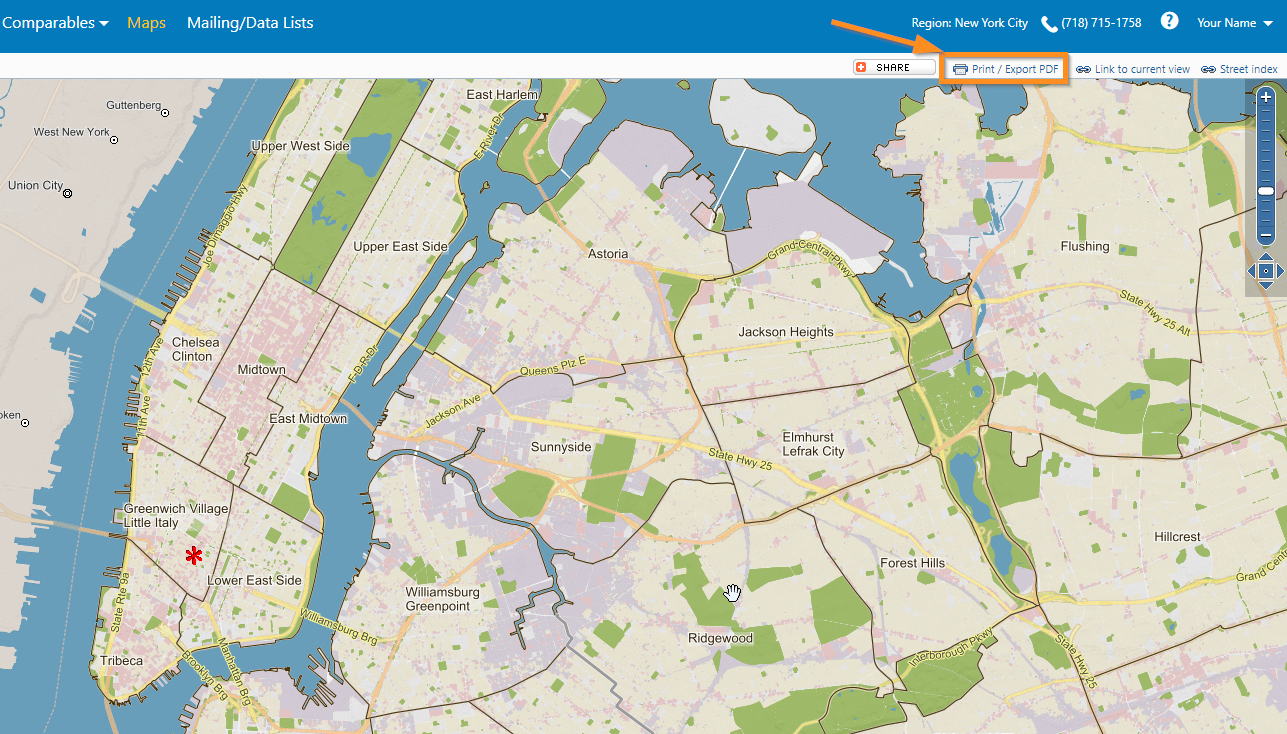 Click on "Print" or "Save to PDF"