Browsing PropertyShark maps is another great way to find properties on the website. To locate an address on the map:
Switch to the "Property Search" tab in the upper-left corner of the page.
Enter the address or Parcel ID in the search box.
Click "Search By Address."
Look for a pin on the map to see where the property is located.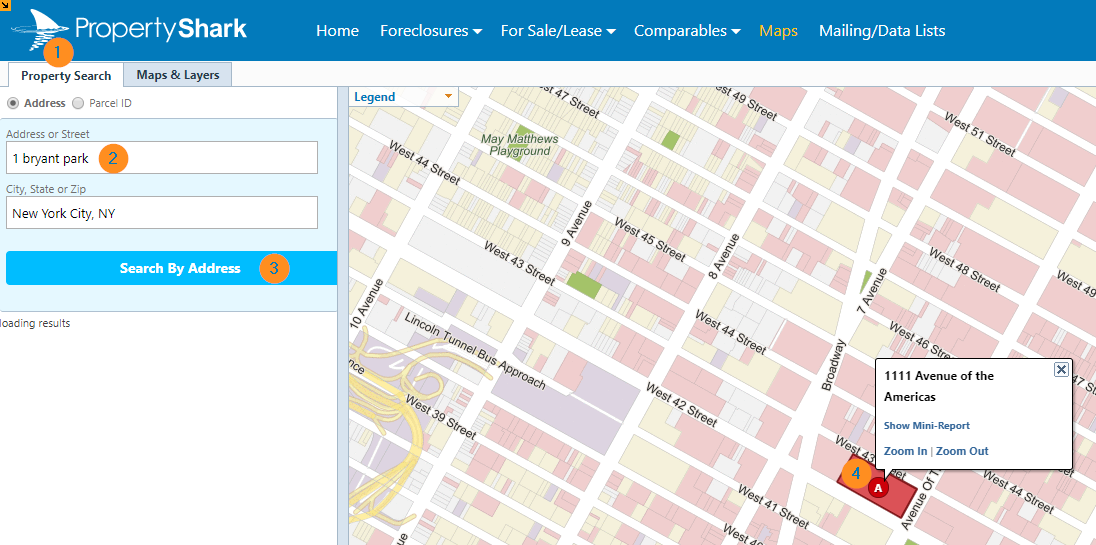 When you find the property, you can open the mini report to check the building class, building and lot square footage, FAR, current owner, most recent sale, and more. To see all of the information PropertyShark has on that property, open the full report by clicking on the address at the top of the mini report.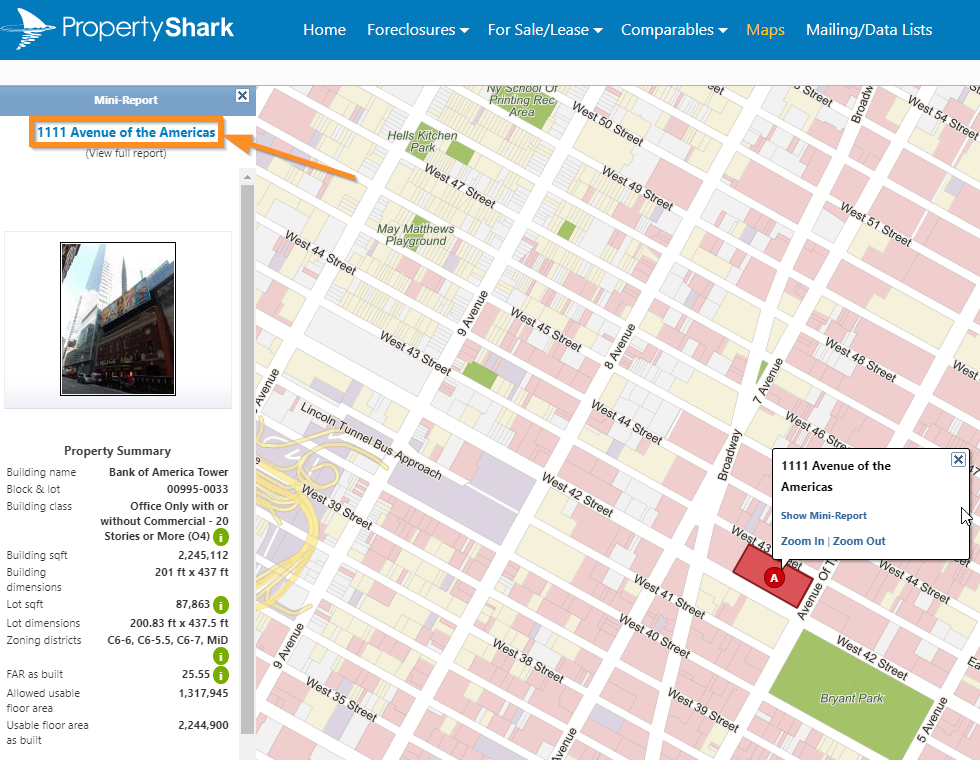 You can also apply multiple map layers to find more properties that match your interest:
Open the "Maps" tool.
Select the "Maps and Layers" tab in the upper-left corner.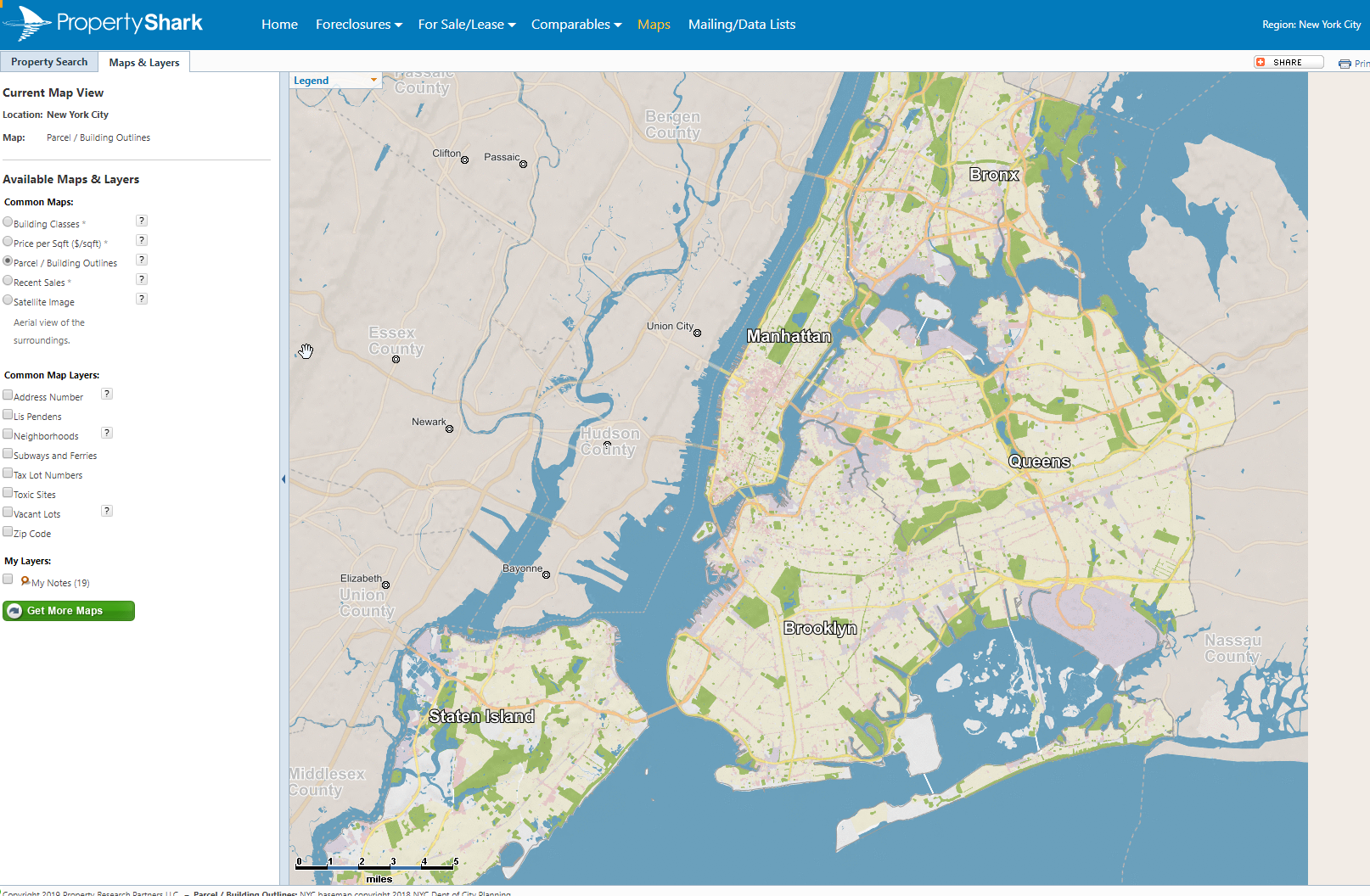 While "Building Classes" and "Price per Sqft" are among the most popular layers, you also have available:
Parcel/building outlines to see the boundaries of parcels and the buildings on them
Recent sales in the area
Satellite images for aerial views of the surroundings
Lis pendens heat map
Toxic sites
And more